The Wright Decision (May 15, 2006)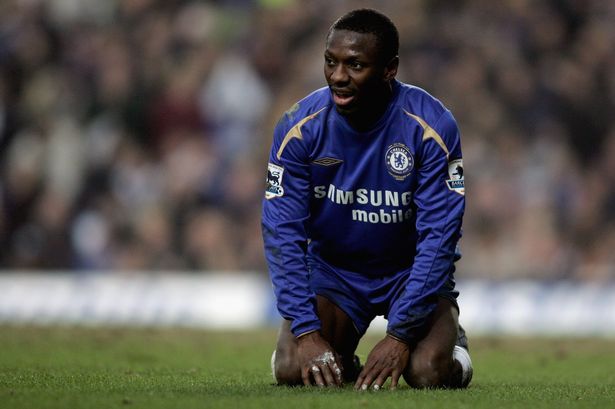 July 19th 2005, the morning after his dream transfer to the English Premier League champions, Shaun Wright-Phillips must have woken up feeling like the happiest man alive. He had just been unveiled as the answer to Chelsea's right-sided "problem", and the stage was set for Shaun to stake his claim as the best right winger in England even pushing for David Beckham's starting role.
Fast forward ten months and Shaun must now be echoing his adopted father's sentiments that he should have signed for Liverpool. Admittedly Ian Wright's comment was tongue in cheek, but few would argue that Anfield would have been the more logical destination last summer. Not only would he have been guaranteed all those games where Steven Gerrard, Dribril Cisse, Jan Kromkamp, Steve Finnan and Luis Garcia provided makeshift cover at right-midfield, but he would most certainly have been included in Sven Goran Eriksson's swan song. As it stands he is not even on the stand by list.
Career Highlights

October 25, 1981
Born in Greenwich, London

1996
Released by Nottingham Forest for being "too small"

August 18, 2004
Scores on his England debut against Ukraine

July 18, 2005
Joins Chelsea for £21million
For once Sven has shown the courage to select his England squad based on form alone. For the 15 or so games that Wright-Phillips was granted access to the playing field by Jose Mourinho he has failed to impress and surely Aaron Lennon is ahead of him on merit. One could even argue that were Lennon to have picked up an injury then Birmingham's Jermaine Pennant should replace him rather than Wright-Phillips. It is one thing to gamble on a half fit Michael Owen or Wayne Rooney, but for all the hype Shaun is really in the same category as Andy Johnson and Darren Bent. All three have only had one solid EPL season and remain unproven at the highest level.
A transfer to one of the Big Four clubs should never be enough to guarantee an international place. Scott Parker quickly learnt that in order to re-ignite his career, a move away from Stamford Bridge was necessary. Only a brave man would put money on Shaun Wright-Phillips still being a Chelsea player in three months time.